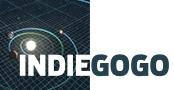 Indiegogo Campaign
Yes, we have started an Indiegogo campaign to raise funds for the Season 2 "Dark Wondra Saga". The good news is that contributors, depending on their level of contribution, will get Season 2 videos at a reduced cost. You can check it out here: https://www.indiegogo.com/projects/dark-wondra-saga-phase-1/x/7769801

Season 2 will be epic!

Having said that, we still have some more Season 1 episodes to roll out over the next few weeks!

Stay tuned, and sign up for our newsletter to receive new release announcements right in your inbox.